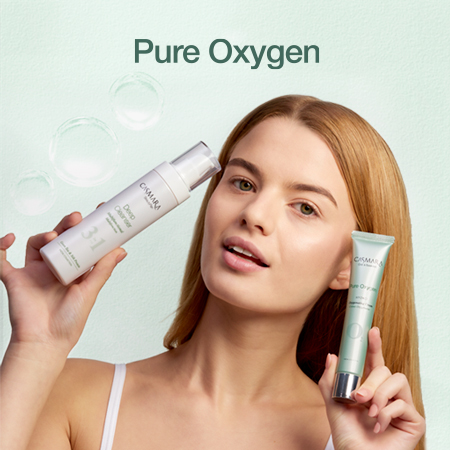 Natural essentials
A good facial routine from an early age is essential to keep your skin looking beautiful and healthy.
If you use skincare products to keep your skin looking youthful now, you'll reap the rewards in the future, so it's important you start looking after your skin as soon as possible.
You should know that younger skin has its own special needs, such as acne or simply the need for hydration and comfort to prevent premature wrinkles.
Therefore, there are essential steps for young skin, such as cleansing and moisturizing. Cleansing is a basic requirement to remove excess oil and dirt. When you're under 25 years old, your skin is generally more prone to accumulating impurities, so it's essential you cleanse it both in the morning and evening. Moisturizing is a vital step, no matter your age or skin type. Young skin usually requires hydration and protection against external aggressions.
That's why Casmara has launched premium skincare lines suitable for young skin; essential daily routines that will help it stay beautiful and cared-for for longer.
Discover Chic & Essentials, three essential collections for young skin: Pure Oxygen (formerly Purifying), Antioxidant and Shine Stop (formerly Shine Control).